Junta
La Junta de EQAA es el principal órgano de toma de decisiones de la agencia. Toma las decisiones sobre las acreditaciones con el fin de garantizar la coherencia y la consistencia de las decisiones. Los miembros de la Junta son expertos internacionales aclamados en la educación superior y aseguramiento de calidad.
MIembros:
Sultan Abu-Orabi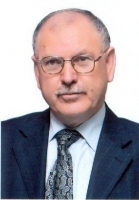 Sultan Abu-Orabi is the Secretary General of the Association of Arab Universities since 2011. He currently serves as a member of the Boards of Trustuess of universities in Lebanon and Saudi Arabia. Previously, he has been the President of three universities in Jordan between 2002 and 2011. Prior to that he held various senior leadership positions in universities. 
Sultan Abu-Orabi holds a PhD in Organic Chemistry from the University of Michigan and was a Professor at Universities in Jordan, Saudi-Arabia and Bahrain. He has published very widely and attracted various grants and scholarships. He also received awards from different countries, predominantly for his contributions to education and science as well as to international co-operation. 
---
Back