Board
The Board of EQAA is the main decision making body of the agency. It takes the decisions about accreditations in order to ensure coherence and consistency of decisions. The members of the Board are highly acclaimed international experts in higher education and quality assurance.

Members:
Stamenka Uvalić-Trumbić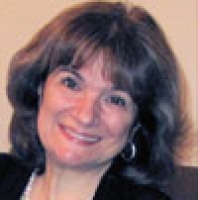 Stamenka Uvalić-Trumbić retired from her post as Chief of UNESCO's Higher Education Section in late November 2011. She is senior advisor with Academic Partnerships. She also continues to be a consultant to UNESCO on issues related to the Recognition of Degrees and Qualifications in Higher Education. Recently, she was a Senior Consultant to the Commonwealth of Learning in a project that resulted in the 2012 UNESCO Paris Declaration on Open Educational Resources. She is the Education Master with the DeTao Masters Academy in China and was recently named Senior Consultant to the U.S. Council for Higher Education Accreditation (CHEA) for the creation of its International quality group.

She was voted International Higher Education Professional of the Year 2009 by her peers in the International Community of Higher Education. She studied at the Universities of Belgrade and the Sorbonne. Prior to her 20 years of work in higher education at UNESCO, she was Secretary-General of the Association of Universities of Yugoslavia.

Her work at UNESCO has included higher education reviews; recognition of qualifications and quality assurance, in particular the 1997 Lisbon Recognition Convention; the impact of globalisation on higher education; the launch of the 2002 Global Forum on International Quality Assurance and the Recognition of Qualifications; the 2005 UNESCO/OECD Guidelines on Quality Provision in Cross Border Higher Education, the 2008 UNESCO-World Bank Global Initiative for Quality Assurance Capacity (GIQAC), the UNESCO Chairs and UNITWIN programmes; the 2003-2011 UNESCO/Hewlett Packard (HP) partnership for the Brain Gain Initiative (BGI). She was the Executive Secretary for the 2009 World Conference on Higher Education.
---
Back